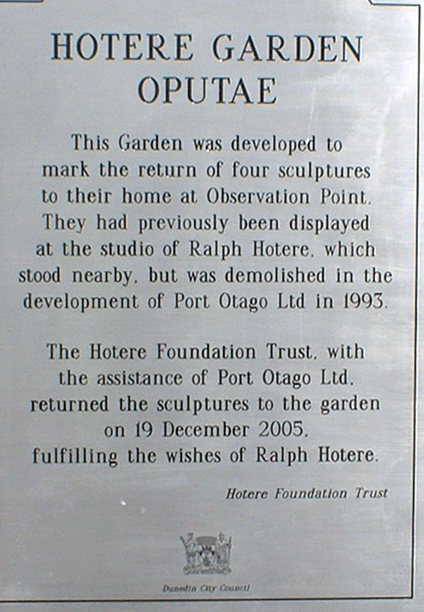 Following the winding up of the Otago Sculpture Trust and website*, here is some of the informative material that is worth keeping available for public access. The only OST website archive (incomplete) is via the National Library of NZ website.
The sculpture garden on Observation Point above Port Chalmers has a number of large and interesting sculptures.
'Aramoana' has been reduced to a standing carved post in more recent times, the three others are complete.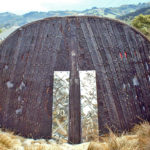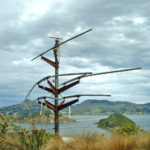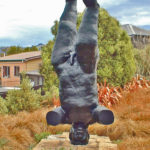 *An enterprising artist has adopted the ost-sculpture.org.nz domain name for himself.