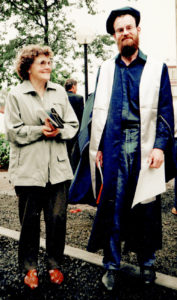 CV 2019
Michael O'Kane:
41 Glendining Ave., Dunedin
Tel:  0064  3  473 8083
Formal Art Education
I commenced in the Visual Art program at  Nelson Polytechnic in 1994, then  entered year 2 of the 4 year  Bachelor of Fine Arts degree program at Otago Polytechnic School of Art.
In the first semester of 1997 I was accepted as an exchange student at Canberra School of Art, Australian National University. 
I graduated in 1997 from Otago with the Sculpture Prize.