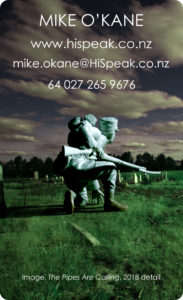 Friday evening 22 March- a most enjoyable opening at the Millennium Gallery, the presentation of my show is great, and I enjoyed meeting Bronwyn Cornish, Tony Lane, Bridget Bidwell and Denys Watkins, four great NZ artists artists whose work was in the adjacent room.
Mike O'Kane lives in New Zealand and graduated with a Fine Arts Degree and the Sculpture Prize in 1997.
His work over the last decade or so has evolved into photographically creating partially plausible truths; proposing new possibilities for the toys and models of childhood play.
He has a number of works in public and private collections in New Zealand and in private collections in Australia.
Comments and feedback welcome.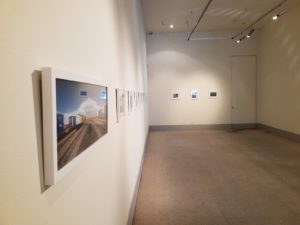 Audio project- discarded bits of cassette tape
–  For full screen view, click on images.