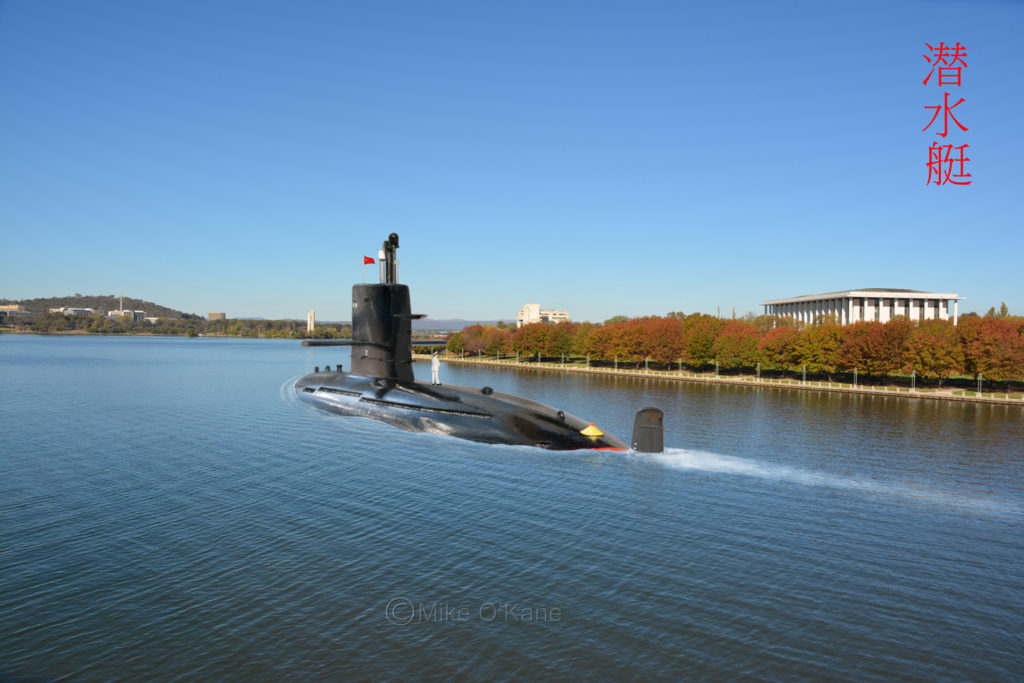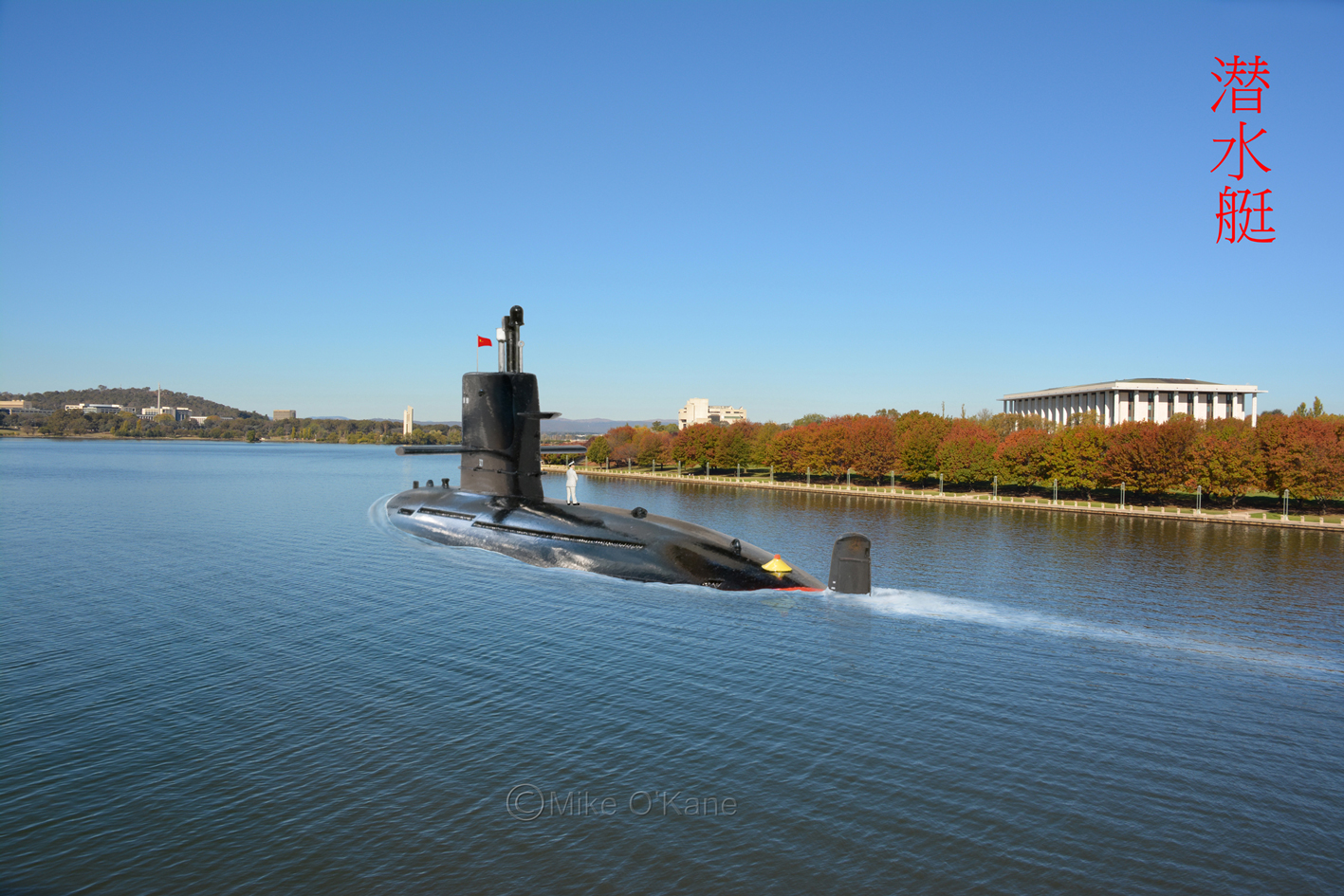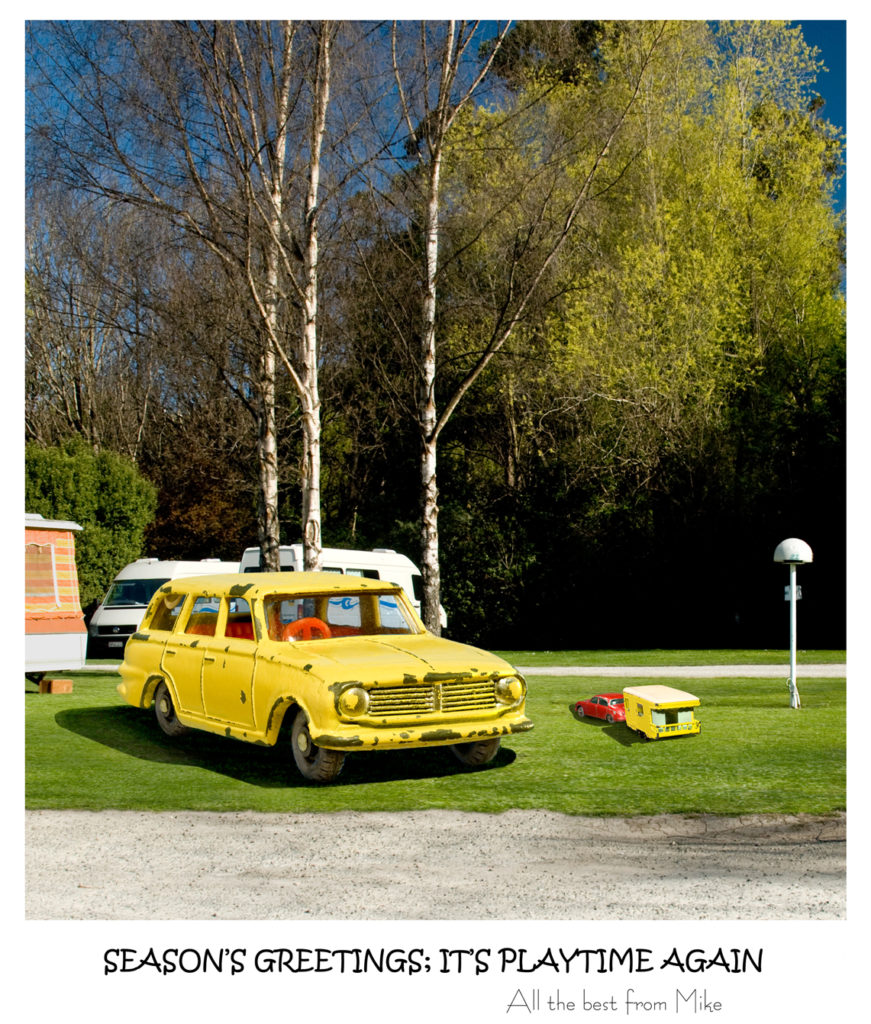 Mike lives in New Zealand and graduated with a Fine Arts Degree and the Sculpture Prize in 1997.
His work over the last decade or so has evolved into photographically creating seemingly plausible truths; proposing new possibilities for the toys and models of childhood play. More recently it has involved constructing and painting plastic kitsets with a war theme; a guilty pleasure revisited.
–  For full screen view, click on images.
Mike has a number of works in public and private collections in New Zealand and in private collections in Australia.
Comments and feedback– email details on Contacts page.
•Exhibitions;  recent and upcoming. 
•Image galleries:  Sculptures, Cars,  Trains & Warlike    [click on category]
• James Dignan's perspective on Mike's work with toys.
•Mike's sculpture meets science head on-  a conversation with neuroscientist Brian Hyland;   https://corpus.nz/concerning-anxiety-art-meets-neuroscience/
•Fringe Festival Billboard project  
•Audio project- Disentangling and resurrecting discarded bits of audio cassette tape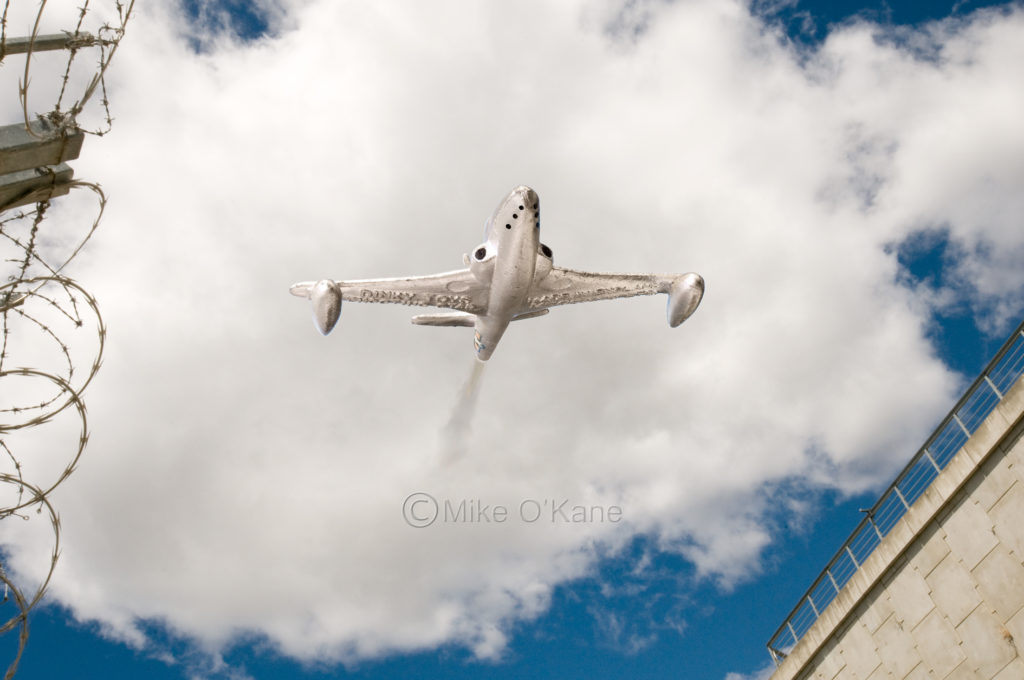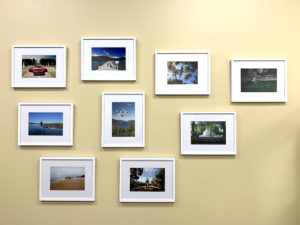 Popup exhibition at Fairmaid Chance and Crawford; includes descriptions and prices. Popin.